This article will help you connect your laptop to Bren wifi using an ethernet cable at one of the hardware connection laptop stations.
Locations:
1st floor library (2x)
Student Computing Facility
Davidson Commons (2x)
Maple Room
Visitor Center
To find the locations within each room, please look for this sign:
Example station: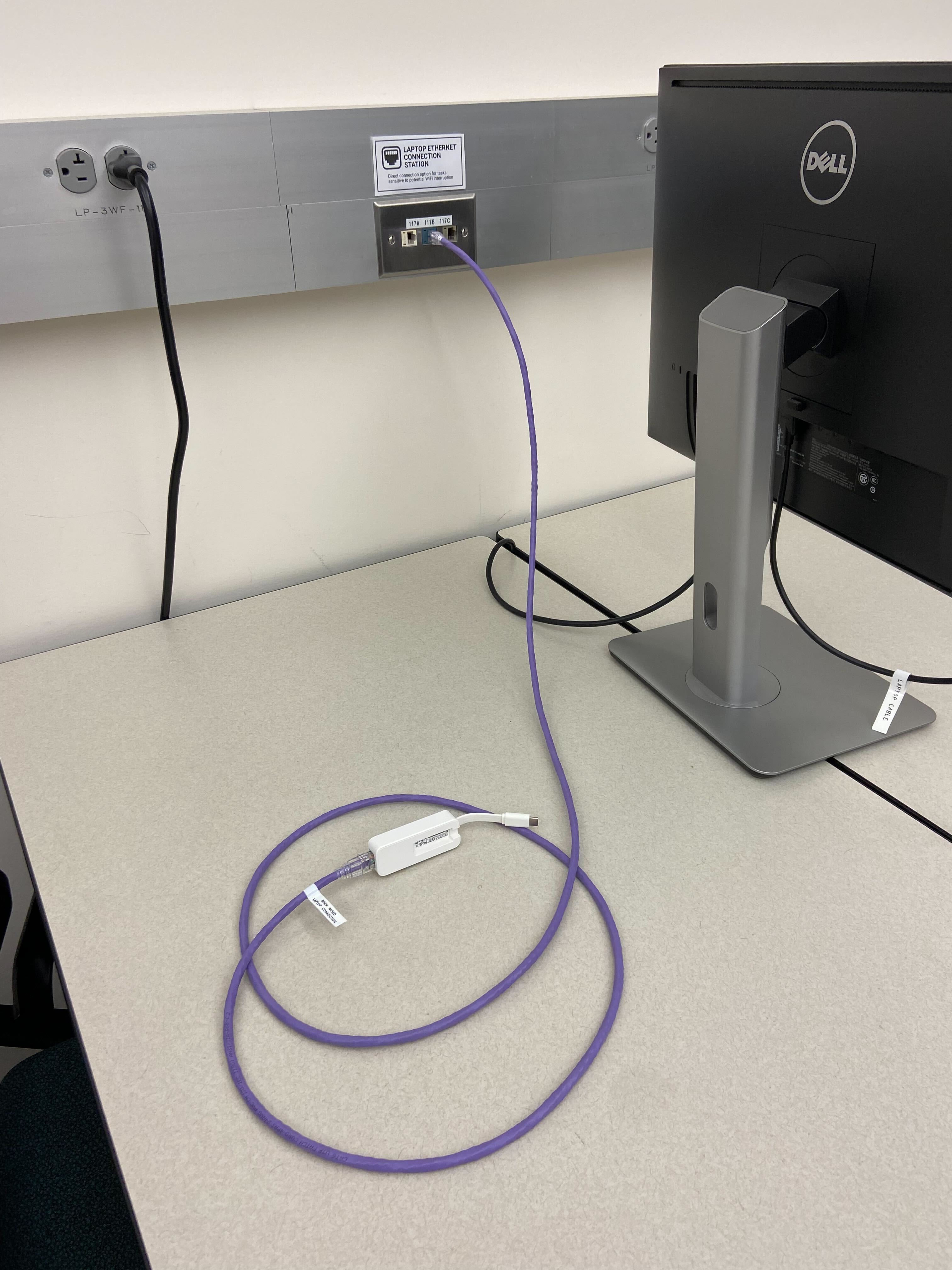 The cable you are looking for is purple with a white USB-C adapter attached and is labeled "Bren Wired Laptop Connection"
Instructions
Plug the ethernet cable into your laptop. The ethernet cable comes with a USB-C adaptor, which is currently the most common port type on laptops. Many laptops have an ethernet port - if this is your laptop, simply remove the adaptor and plug in the ethernet cable. If you do not have a USB-C or ethernet port, please feel free to contact us and we can advise you on what adaptor you will need.
Turn off your wifi in your network preferences.
You should be all good to utilize the hardwire connection!
Video instructions:
Hope this is helpful! Please feel free to contact us at compute@bren.ucsb.edu if you need any help.